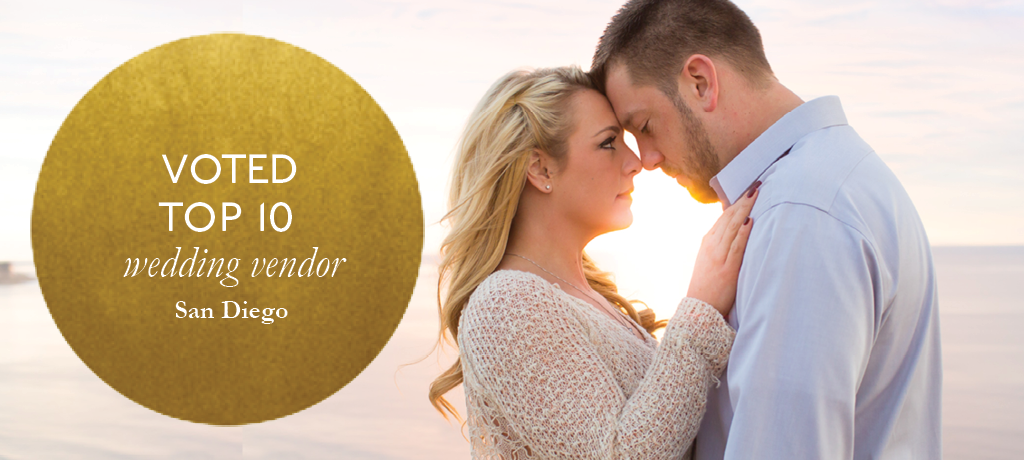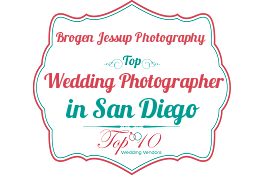 Great news!
I'm super excited and humbled to announce that my business was listed as one of the Top Ten Wedding Photographer in San Diego!
Top Ten Wedding Vendors is a great resource for brides wanting to book the best vendors for their big day.
http://top10weddingvendors.com/san-diego/san-diego-wedding-photographers/ .
It's been a long journey for my small but growing business, the support I have had from both my clients and family/friends has been extremely appreciated.
Is this where I thank my mama?! I guess I'll hold that note until I get voted #1 wedding photographer in the world. 😉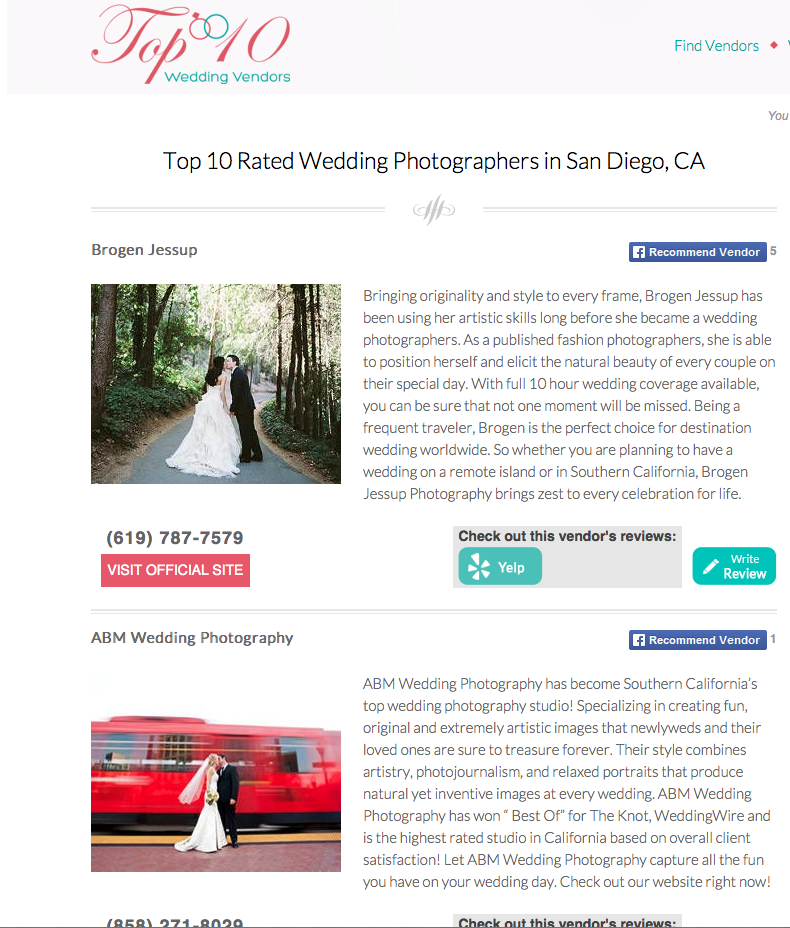 It's great to see progress, but beyond all the fancy acknowledgments or followers I receive, the feeling of providing top-notch service to my clients is where I feel like I have succeeded. I love producing photographs that make my brides grandma tear up, or capturing the moment of a first baby step, and of course capturing those moments you yourself may have blinked and missed.  It's those little things.
And in order to grow from a little business to a better business, I have to evolve with my business. I learned this from Ultron in the new Avengers movie, haha just kidding I don't plan on world domination. I do plan on seeing it again and highly recommend you to come along.
Lets discuss evolving!
In the past year I've gained new clients, new friends, and certainly new skill. My work has been featured on Valentino, Forever 21, and on covers of local magazines. I have been a busy busy girl networking with THE BEST wedding vendors and attending WPPI conferences annually. However busy I was these last few years, in the back of my mind I always knew that there was a piece of my business missing, a little detail that made my business lack in a saturated market.
I'm talking about blogging, that's right BLOGGING!  I have neglected my business and future brides who may have loved my work but wanted to hear a voice behind it.
Don't get me wrong, I love to write. If you know me, you know I love to talk and express myself.  For the past three years I have avoided the bloggersphere!  Thoughts like; "Who cares what I have to say", "Why draw attention to myself", and of course, "What if I say something wrong". FEAR. For the past three years I thought that maybe my work would be best interpreted without my comments.
My fears have yielded and i'm excited to say that I plan to blog way more often. Behind the scenes, my techniques, my visions, and what inspires me. I will write about anything I want and no one can stop me!  Only joking, I want to provide content to my followers and clients that is inspiring, helpful, and resourceful! Of course I'll throw in some personal stuff to keep all the nosey people entertained :p.
I want this to feel conversational, never ever do I want it to feel "salesy" or dull. I love networking with other vendors and when I find someone who seriously impresses me I want to share that with the world! But don't just take my word for it, I want you to make your own opinion and feel open to discussing things on my blog via the comment section.
Here are a few blogs I love that have inspired me:
http://whatshehasfound.blogspot.com
http://lineshapecolour.blogspot.com
What are some of your favorite blogs?
I guess to sum up the purpose of this post is to say, after being listed as #1 San Diego Wedding Photographer I realized that I needed to step up my game and provide content to clients and future clients that is inspirational and resourceful and give everyone a glipse of everything that goes on behind the lens!
Cheers,
B