Theres something I love about photographing your girls opening up their bridal gifts. It's a sisterhood bonding moment that allows you to thank them for all their hard work and to encourage them to continue helping you throughout your big day. & trust me when I say you WILL need their help!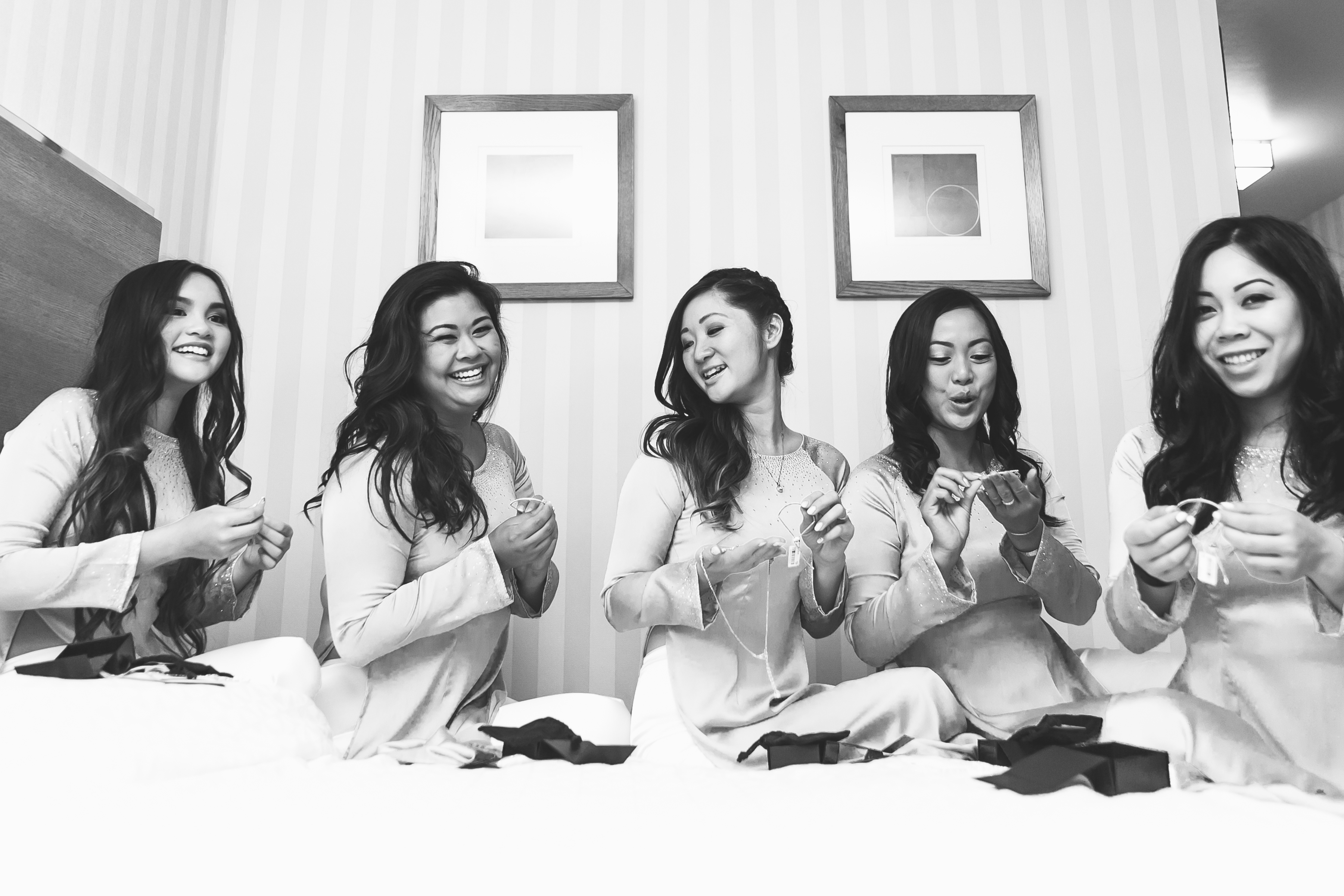 I've seen all sorts of bridal gifts from flasks to shoes and I have to say the best gifts are the simple ones. A piece of affordable jewelry with a hint of personalization. The best part about this? You will have all your girls in a matching necklace or bracelet. This allows you to treat your girls and request them to wear all the same jewelry without being the bridezilla we all know you aren't. So here is my advice on the perfect Bridesmaids gift:
I had the pleasure of doing a profile on Three Sisters Jewelry Design. They are a boutique located in Encinitas California. You can order online but I highly recommend going into the shop where they actually make all the jewelry by hand in the back. Three Sisters was started back in 2007 by Zoe and has been worn by celebrities like Heidi Klum, Ellen Pompeo, and Jennifer Lopez!  I even left with my own personalized hand stamp necklace that read my name.  I'm warning you, its hard to walk in the boutique and leave with nothing.  If you want to make a day out of it and detox from wedding planning, stop in at Pannikin coffee & tea before hand and grab some fresh coffee or tea, then go pick out some pieces of jewelry and then take a short walk down to the beach and CHILL with you feet in the sand.